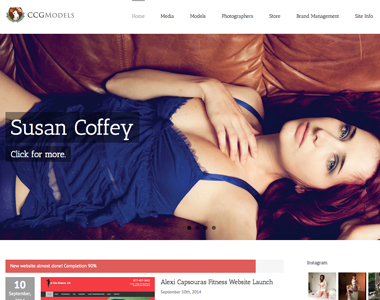 Notice anything different? The CCG Models website has been

completely redesigned

!
This new website overhaul was

performed completely in-house

and we are extremely happy with how it turned out. We hope you enjoy the new look too! We are still working on upgrading some aspects of the site so stay tuned for more to come in the next several weeks. For now, feel free to explore and see all of the current changes for yourself!
Lastly, we also have some

very exciting news

we will be announcing in the near future that we think a lot of people will be happy to hear. Hint: It's something we have been asked about for almost 2 years. Make sure you keep your eyes open on social media as well as check back to the website to see what's coming.
Website Upgrade Status
90%
All-New Homepage Design

New Overall Feel

Enhanced User Experience

New Model Profiles

More Enhancements Coming Soon!