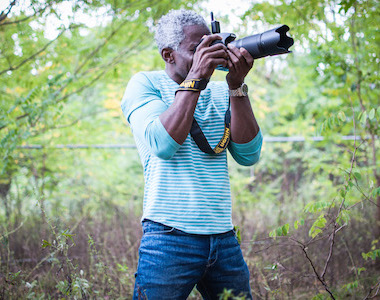 Check out AKBAR's website at ArtByAkbar.com
Bio: Dawud AKBAR Muhammad is a New Jersey native and artist with a very unique, artistic approach to photography. AKBAR's creativity and skill set comes from his natural talent as well as his experiences and background. As a former Menswear Designer and graduate of New York's F.I.T. (Fashion Institute of Technology) it is quite natural that he gravitated toward photography with a focus on fashion editorials.
AKBAR is a multi-published photographer with several publications domestically and internationally and is developing a global brand. All genres of photography have been explored throughout his experience over the course of several years, however his passion and concentration has been fashion editorials, portfolio building, lifestyle and commercial.
AKBAR shoots in Paterson, NJ and focuses on the genres of Fashion Editorials, Portfolio Building, Lifestyle and Commercial work.