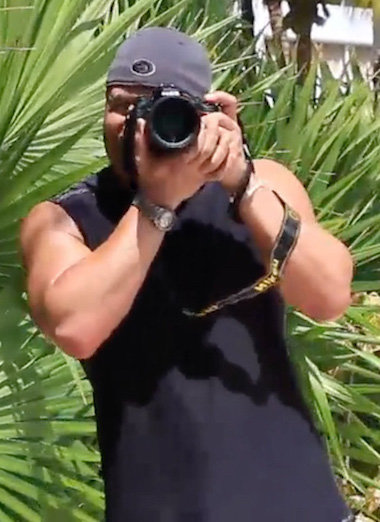 Check out Ed's website at www.CorchPhotography.com
Bio: Ed is the owner and operator of Corch Photography located in Northeastern Pennsylvania. His passion for photography began when traveling to various islands in The Caribbean capturing the beauty of sunrises and sunsets. His passion blossomed into photographing a wide range of subjects including babies, children, high school seniors, couples and models. His love for nature translates into his love to work with natural light, but he also enjoys shooting studio and location work as well.
Photography services include: Photographing babies and children, high school seniors, couples and engagements, families, commercial work, modeling and glamour. A free consultation is done prior to each shoot to answer any questions, discuss locations and ideas as well as anything else that the client needs. Corch photography enjoys shooting portfolio work with new and aspiring models, helping to create your portfolio or add to your existing one. We photograph all genres and styles.
Corch Photography includes print services that allow you to get your photos printed on professional photography paper and various other mediums such as canvas, glass and metal to mention a few. These prints are created at the highest quality available and look absolutely gorgeous. Other print services include calendars, photo albums, greeting cards, cell phone covers and many more. We will be glad to go over these options in detail. Framing and matting is also available.
Located in Northeastern Pennsylvania – Minutes from where Interstates 80 and 81 intersect and a few minutes from the Pennsylvania Turnpike.