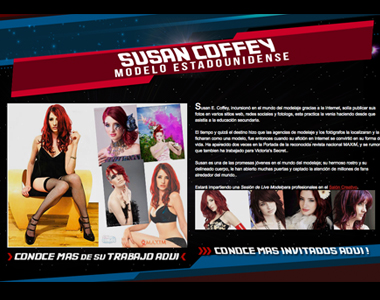 Are you into Comic Conventions and going to be in Gaudalajara, Mexico this weekend? Swing by the ConComics 2014 Convention being held this weekend (April 12-13, 2014) at Expo Guadalajara and featuring Susan Coffey! Click Here For Susan's Feature and also explore the website for more details and ticket information.
Susan will be meeting fans, signing posters, doing Cosplay, taking photos and more! If you're in the area don't miss this event!
Other guests include Lou Ferrigno, John Glover, Heather1337, Jenifer Ann, Harley's Joker & Jocker's Harley, Giselle Ilanna, Monte M'Moore, Francisco Colmenero, Carlos Segundo, Lalo Garza, MYM ALK4PON3, Soulkeepers and Edgar Delgado.
Ticket Information: http://www.concomics.com/guadalajara/boletos.html