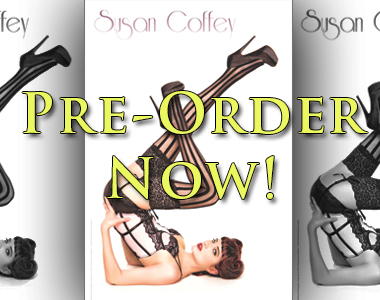 Starting today you can pre-order Susan Coffey's Limited Edition pin-up poster directly through the online store! With only one week left of the Indiegogo crowdfunding campaign we wanted to offer this extra option for those that requested it.
All of the options from the Indiegogo campaign are available except for the Advertiser and Ultimate VIP Experience Levels which can only be purchased through the campaign. The available reward levels include: Poster, Autographed By Susan Coffey, Personalized Autograph, Shout-Out, Personal Polaroid, Personal Video, Personalized 8×10, Personal Video & Signed 8×10, 1-on-1 Video Chat + All 8×10's and Photo Shoot Producer.
For full descriptions of the rewards that come with each level, head over to the Product Page. Most levels include all perks from previous levels.
Susan Coffey Pin-Up Poster Pre-Order Link: https://ccgmodels.com/store-2/#!/~/product/category=6687914&id=35009037