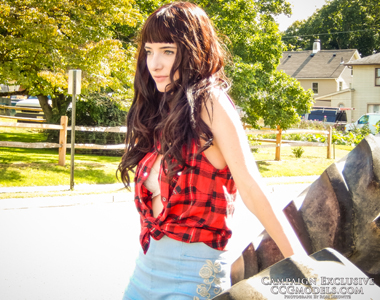 It has been an amazing year! One of the highlights has been Susan Coffey's first poster campaign which exceeded its goal by a wide margin. All of the initial campaign supporters have received their rewards and we thank everyone for the wonderful emails, photos and other messages about their posters and other rewards. We can't wait to show you what we have coming up soon!
If you were a campaign supporter, please check your email for our last exclusive update containing some amazing content. You should have received an email last week regarding the poster campaign. The email contains a link to a supporter-only webpage and a password to open that webpage. Once there, you will have access to the entire behind-the-scenes photo album for Susan's first poster photo shoot.
If you were a campaign supporter and did not receive this email, please let us know by contacting us using our Contact Form.
Thank you again for all of the amazing support! We could not have done it without you!