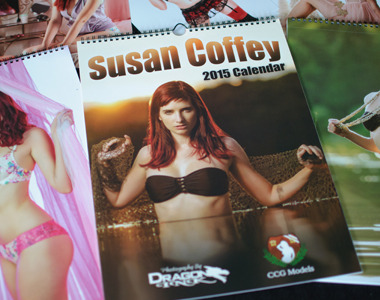 December has been quite a busy month here at CCG Models!
Susan Coffey's 2015 Calendar

has been an enormous success and is now on its way all over the world! We are so grateful to each and every person who supported the pre-order reward period and we have been thrilled to receive your messages and emails telling us how happy you are with the final product! It has been a ton of hard work and an extremely long process creating and distributing the calendar but we have loved every minute of it.
We also have some very exciting news we will be sharing in the near future. Stay tuned for more!